It has been a while since I last posted, I have been a little distracted...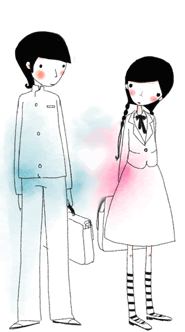 But also I haven't been inspired to write about anything lately, hopefully I will be able to start writing more as I want to keep this blog updated regularly!
I decided to purchase some asian skin care products, I'm excited to try them out, especially the SK-II samples. Here's what I got (bought from Ebay)...
From left to right;
1. Beauty friends sheet mask - Aroma
2. Ebaife Vitamin C moisturising facial mask
3. EyeCrea anti-wrinkle eye mask
4. SK-II samples; Facial treatment cleanser x3, Signs nourishing cream and De-wrinkle essence x2
So far I have only tried the SK-II products for 2 days and so far am pleased with them, I have even ordered some more. I'm happy I can get samples of this brand as I currently can't afford the full-size products, very expensive brand!! -_-;
Also I think next I will try some My Beauty Diary face masks as my skin needs attention, I have been neglecting it for a while and it's not in the best condition. I'm interested in trying other asian skin care products, if anyone can recommend anything that would be great!

Another thing which has been on my mind is Hime gyaru style. As you know I love Lolita fashion and now I'm discovering more Japanese styles and am branching out, particularly to Gyaru. I have noticed a lot of other girls seem to enjoy both styles and I think it's great to not be too ridgid in sticking to one particular fashion. This style is very new to me so I'm experimenting with make-up and hair, it's a lot of fun but much more high-maintenance than I'm use to. I want to buy clothes from brands such as La Parfait, Jesus Diamante, Liz Lisa, Mar*s and Dream v but will most likely have to use an international shipping service once I've saved up enough money. I don't just want to be a brand-whore though xD so I think off-brand clothes are great, it's fun to try and find Hime-esque clothes in shops such as H&M and Primark, also sometimes second hand shops. I also want to be more creative and start customising things, adding bows and lace to an item of suitable clothing can make it Hime-esque.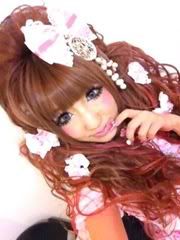 Himena Osaki - Inspiration <3
Other inspirations for me are from reading other blogs, particularly Sui Princess and Starr Princess. Both are Gaijin (not Japanese) Hime gyaru and show that you can still pull off the style and look great even as a westerner, it annoys me that some people think if you are this style then you are trying to be Japanese or don't look as good, I completely disagree!

*Current Obsession: Pet Society and Poupee Girl*